Park HAPPY LAND / Хепи Ленд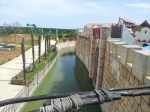 Address:
Centre, Ravna Gora 9124
Open
: 10.00 до 19.00
Find out more on Zavedenia.BG:
Park HAPPY LAND / Хепи Ленд
http://happy-land.eu/
WORKING HOURS OF THE PARK April, May and September-Saturdays, Sundays and holidays from 10.00 to 18.00 June, July and August - every day from 10.00 to 19.00 hours (every day) Theme Park HAPPY LAND People all over the world love to have fun, and most want to be with their families. Our amusement park gives visitors exactly what they want - exciting adventures involving children and parents together. This is because the variety of emotions that they offer - and in one place, it\'s really impressive. The idea to combine fun for the whole family with the opportunity for rest and relaxation in the numerous dining and entertainment limited almost entirely the concept of an unforgettable experience.
Park HAPPY LAND / Хепи Ленд
. is a restaurant in varna, Bulgaria. The restaurant is located in Centre. The address of restaurant Park HAPPY LAND / Хепи Ленд is Ravna Gora 9124. You can contact the venue at the following telephone 0894 50 32 39, 0897 93 66 03, you need to add 00359 if you call outside Bulgaria. If the information about Park HAPPY LAND / Хепи Ленд is not accurate, please inform us.